Galaxy for Quality – Quality for Satisfaction – Satisfaction for Long Term Benefits!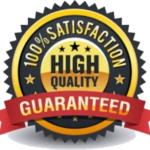 Welcome to Galaxy Heavy Industries
We are Premium Kitchen Equipment Company since 1978
Galaxy Heavy Industries is into Commercial Kitchen Equipment manufacturing since 1978
We are the right term for your business. We have the expertise and knowledge to offer impartial advice and services at an honest price.
With us you'll feel heard. We listen to our client requirements and then select the right solution that fits. We care for your business as our own. We take a sincere interest in it and genuinely want to help your company reach its potential.
SOME POINTS CHOOSING US ARE AS FOLLOWS
HEAVY DUTY KITCHEN EQUIPMENT HAVE DOUBLE THE LIFE COMPARE TO EQUIPMENTS
MADE IN COMPROMISE WITH LESS MATERIAL INPUTS & LOWER GAUGE RESULTING IN
HIGH MAINTENANCE COST & THUS REDUCING FOOD PRODUCTIVITY / OUTPUT
NOW A DAYS KITCHEN EQUIPMENTS & MACHINE ARE MADE AS PER BUDGET AS MOST OF THE OWNERS
ARE UNWARE OF LONGTERM ADVANTAGES & DISADVANTAGE
ON SITE PROPER PLACEMENT OF EQUIPMENTS & TECHNICAL DESIGN AS WELL AS ELECTRICAL, PLUMBING & GAS REQUIREMENT
SHOULD BE ALWAYS KEPT IN MIND TO AVOID FUTURE PROBLEMS.
WELDING, POLISHING WORKMANSHIP ALSO PLAYS AN IMPORTANT ROLE FOR SMOOTH WORKING.
IF DESIGNED PERFECTLY WITH PROPER GAUGE & GRADE COMBINATION
GOOD QUALITY ACCESSORIES & FITTINGS IS MUST TO AVOID: SUDDEN BRAKE DOWN & UNRECOVERABLE LOSSES.
WE @GHI DO ONLY WHAT WE SAY AND SAY ONLY WHAT WE DO.
WE BELIEVE IN QUALITY AS QUALITY SPEAKS FOR YEARS
WE HAVE NO ARGUMENT WITH COMPITETORS WHO CHARGE LESS, THEY KNOW WHAT THEIR QUALITY & SERVICE IS ALL ABOUT .
……THANK YOU
We work Hard
Galaxy work hard so that your commercial kitchen work smooth!